Messiah Chorus Of Lake County

Since 1949


Not a member?
JOIN HERE
Find and click on your name.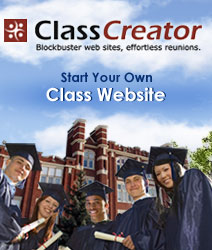 This weekend would have been the 72nd annual presentation of #Handel 's #Messiah by the
under the direction of Kevin Donahue. It took a pandemic to cancel this amazing chorus' annual labor of love. Not even war could do that in past decades. The more than 150 singers and a dozen professional musicians and soloists are deeply disappointed. They hope with full hearts to be able to sing in 2021!
You CAN listen to the Chorus on Christmas Day from 1-4 pm on
and hear its 2016 presentation which was recorded live at St John Vianney in Mentor. This special airing is sponsored by
. Thank you, Lisa and WINT!
OR watch and hear the entire presentation online at www.st-gabriel.org or at the Messiah Chorus' website.
Messiah Chorus of Lake County
October 12, 2020
2020 Live Presentation Cancelled Due to COVID-19
GREETINGS MESSIAH CHORUS MEMBERS,
We hope that you and your family are remaining healthy and safe as we continue to navigate the Covid-19 pandemic. Know that you are in our prayers during these times that challenge us in so many ways.
As you have likely guessed, sadly, we will not be offering a live presentation of Handel's Messiah. This was extremely difficult to accept. Wars, inclement weather, and any other such calamity, couldn't shut down this presentation over its 74 years. But the pandemic has forced us to cancel the December 6, 2020 presentation. Safety, distancing measures and the fact that both our practice and presentation locations are not booking ANY large groups this year made it unsafe and impossible to offer this great religious and musical gift live this year.
However, we DO feel that our community needs the message of Jesus' love that so amazingly IS Handel's Messiah now perhaps more than ever.
Members of the Steering Committee have been working all summer on a variety of initiatives to bring the beauty and inspiration of Handel's Messiah to our community. We're in active discussions with multiple radio stations to air the most recent CD recording from 2016 at St. John Vianney's on December 6. We are waiting for confirmation, but we expect that WINT1330AM/101.5FM will air the CD on Christmas Day as they have done for the past several years. Other stations have expressed some interest; we are awaiting firm commitments.
Steering Committee members are also approaching their church communities to put a link to our most recent video from our 2012 presentation at St. Gabriel's on their websites in late November and promote it to their congregations. Jerry Bell has uploaded both discs to YouTube, which you can access here:
Will you help us share Handel's Messiah this year?
We are asking all Chorus Members to contact their church now to inquire about linking to these YouTube videos on their website. Ask at the church office who manages the website. Then ask the webmaster if the church has the capability to link to these videos. Also ask if the church will help promote the link to its congregation during the Christmas season. Invite them to go to our Chorus website, www.messiahchorus.com, to pick up the hyperlink to these videos. And, THANK them!
We also ask that you consider a donation to the Messiah Chorus of Lake County. Our expenses include mailing costs and postage, publicity, ads, copies and more as we seek to let the community know how to still immerse themselves in a video recording of this beautiful work even though we aren't able to present it live this year. Our checking account is seriously depleted. Costs related to the presentation of Handel's Messiah are $3,000 to $4,000 annually and these are covered by patron and other program ads as well as the freewill offering. Naturally, we will not be able to recoup the freewill offering this year. We are also considering ways patron ads can be displayed on our Facebook page this year.
If you are able to make a donation, please mail a check made payable to:
Messiah Chorus of Lake County
1121 Riverside Drive
Painesville, OH 44077
Thank you in advance for your abundant generosity and help to allow all our Chorus to continue spreading the Good News of our Lord this Christmas season. Please send any questions to messiahchorusoflakecounty@gmail.com.
We will get through this and we pray that we can be together again in 2021. Please keep each other close in mind and heart. May God's richest blessings be yours this holiday season and always.
Sincerely,
Kevin Donahue, Music Director and Conductor
Messiah Chorus of Lake County
440-25 1-2410 (Mobile)
mus626man@aol.com
Steering Committee:
Don Densmore Darrel Anderson Connie Dmytriw Robert Burkett Kevin Donahue
Betsy McMillan Jerry S. Bell Linda Ehrbar Carol Staska Cindy McConnaughy
Sue Crellin Jan Swetel B.J. Sidari Linda Ehrbar Caroll Dunn
Kayla Burkett Darrel Anderson Judy Pence
We are now on Facebook! Please like our page and frequent it for updated information! https://www.facebook.com/messiahchorusoflakecounty?ref=aymt_homepage_panel
----------------------------------------------------------------------
Welcome to the Messiah Chorus of Lake County website. This is a work in progress. Thank you for your patience!
1) Click on Chorus Profiles (the tab in the upper left corner of the page).
2) Find your name and click on it.
3) Follow the instructions.
If you can't find your name, please send a message by clicking on Contact Us (the tab in the upper middle of the page), type in your request to join and your name will be added. We do not share your e-mail address with anyone.
----------------------------------------------------------------------
We want your feedback! Please send your questions and/or concerns to Betsy at blackstone@roadrunner.com or to Kevin Donahue at Mus626man@aol.com.